Flames to announce Ryan Huska as next head coach: reports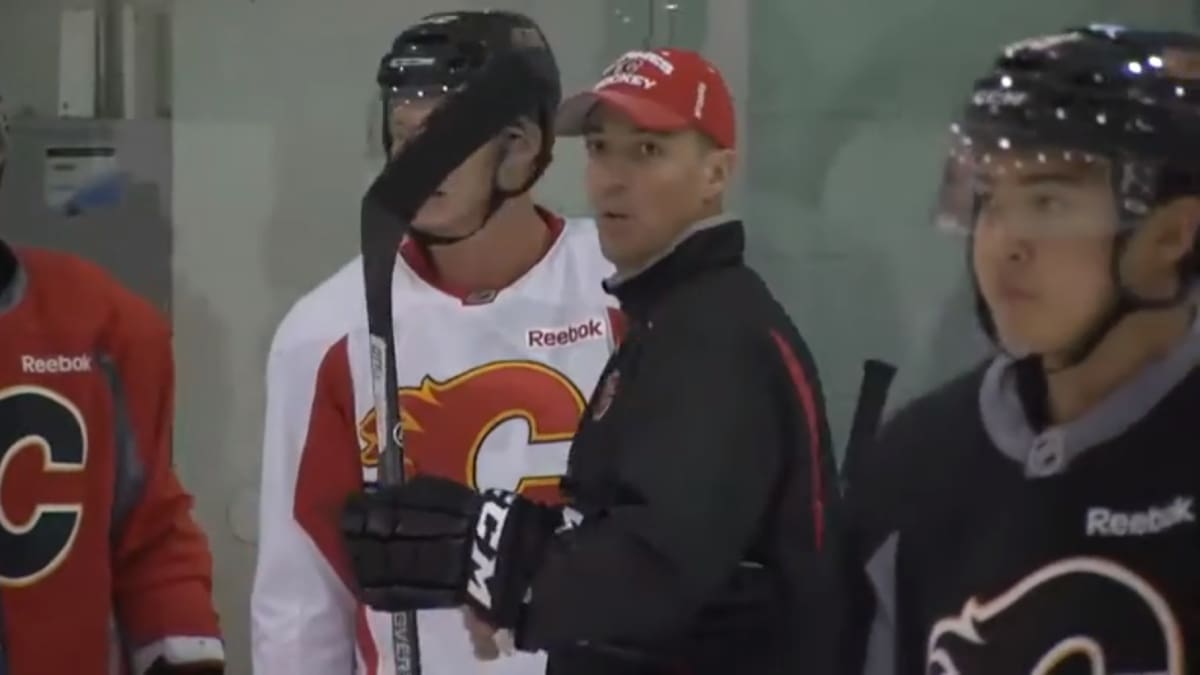 Insider information from elsewhere is how most news breaks now in the NHL. And multiple NHL insiders are now saying Ryan Huska will be the next head coach of the Calgary Flames.
As mentioned during second intermission tonight, nothing is done until it's done, but Ryan Huska is the leading contender to be the next head coach of the Calgary Flames

— Elliotte Friedman (@FriedgeHNIC) June 9, 2023
Over the last week or so, kept hearing "just don't count out Ryan Huska" on Calgary's coaching vacancy.

He's been a leading candidate for Conroy even before being named GM. Well respected and paid his dues.

Jives with @FriedgeHNIC now reporting he's the lead contender. #Flames

— Pat Steinberg (@Fan960Steinberg) June 9, 2023
Expect the 47-year-old to be named to the position on Monday, said the NHL Network's Kevin Weekes.
Huska has been in the organization for nine years, the last five as a Flames assistant coach under Bill Peters, Jeff Ward, and Darryl Sutter. He was responsible for running the blueline and for the team's penalty kill, which ranked sixth in the NHL over his five years as assistant.
Sutter was fired last month in the wake of a failed Flames' season in which they missed the NHL playoffs, a year after a Pacific Division title and a Coach of the Year honors for the 64-year-old.
Related
Huska has a long coaching track record, having also worked as the head coach of the Flames' AHL affiliate for four years. Before that, the Cranbrook, B.C., native served 12 years behind the bench of the junior WHL Kelowna Rockets, seven of them as the head man.
And while Huska didn't win a Memorial Cup with the Rockets — they lost to the OHL champion Windsor Spitfires in the 2009 title game — he did claim a pair as a forward on the Kamloops Blazers in the mid-1990s, with eventual Flames legend Jarome Iginla as a teammate.
Huska, a 1993 third-round pick of the Chicago Blackhawks, played five years of minor pro hockey before embarking on a coaching career.
Huska being elevated internally to the Flames' head-coaching position shouldn't come as a surprise given how Craig Conroy came up through the front office ranks to become the general manager recently, replacing Brad Treliving. The Flames' organization is showing loyalty to long-serving employees and clearly had been had been grooming both Conroy and Huska for these opportunities.
Also consider that Sutter had signed a two-year extension was a reported $4 million per season that kicks in this coming campaign. I would expect the Flames' ownership desire to pay a premium for a replacement coach was dampened for this reason. Veteran NHL coach Gerard Gallant, who had been rumored to be on the Flames' radar to replace Sutter, had reportedly asked for more salary than the team was willing to pay.
Welcome to your new home for Calgary Flames breaking news, analysis and opinion. Like us on
Facebook
, follow us on
Twitter
and don't forget to
subscribe to CHN+
for all of our members-only content the entire Calgary Hockey Now crew plus an ad-free browsing experience.