Report: Former Flames GM Treliving To Take Over Maple Leafs Job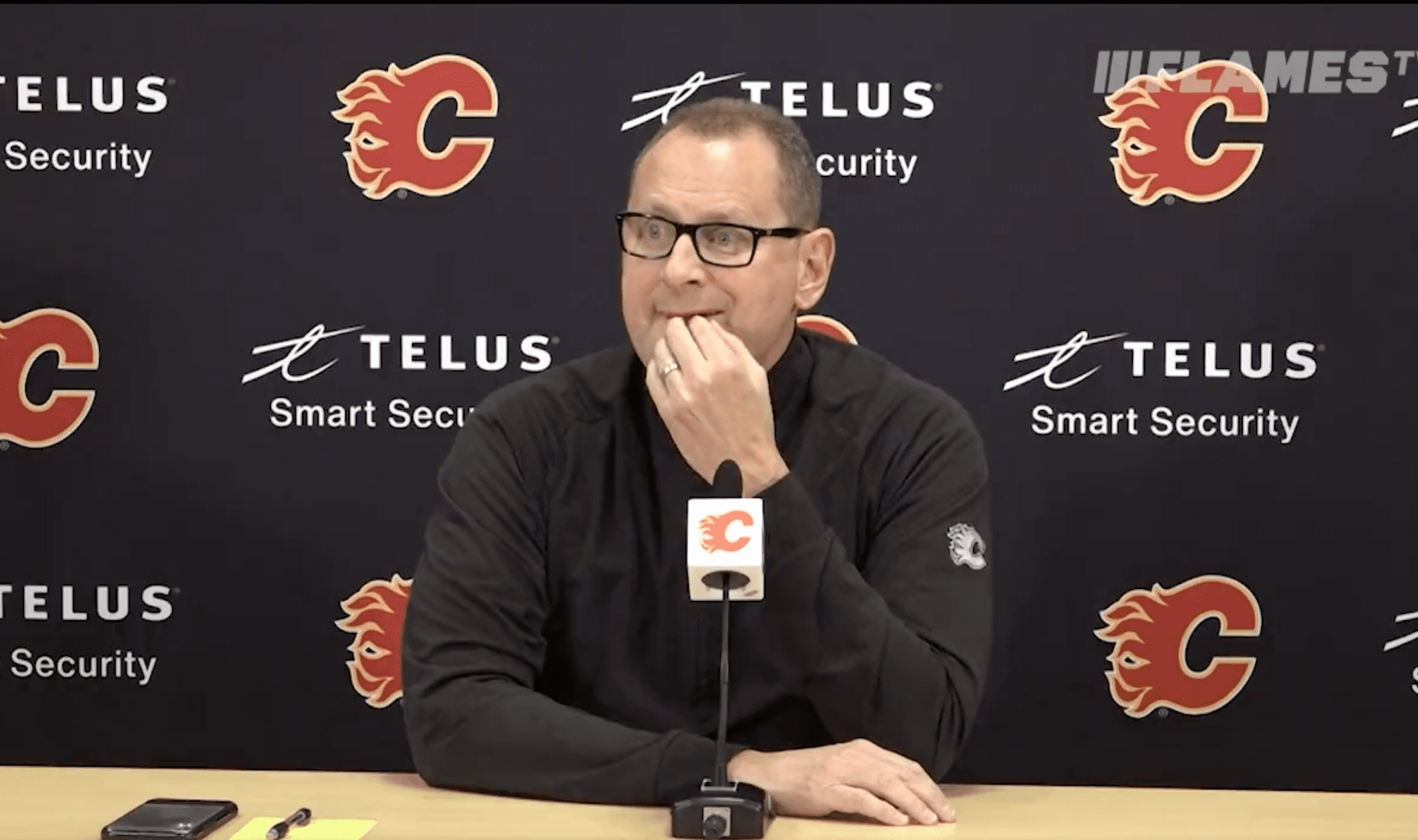 There hasn't been this much drama over an NHL general manager position in decades. Maybe ever. And the Calgary Flames are right in the thick of it.
A reportedly burning-out Brad Treliving left the Flames after the most disappointing season of his tenure here — reports of friction between the GM and his head coach impossible to ignore. Treliving told the franchise he didn't want an extension. The team told him he couldn't interview anywhere else until after the current one expires on June 30.
Then the Centre of the Hockey Universe imploded when Kyle Dubas said he was considering breaking up with the Toronto Maple Leafs and President Brendan Shanahan broke up with his whiz kid GM first.
Now, Brad Treliving is expected to take over in Toronto, bringing his Mr. Nice Guy persona to a place that can be as soul crushing as Hades when things are going poorly.
Treliving went from inking Jonathan Huberdeau to the richest contract in Calgary Flames history last summer to the expectation he can do the same with Auston Matthews and the Toronto Maple Leafs. Of course, there's alway the Matthew Tkachuk option. I'm sure longtime AGM and new Flames GM Craig Conroy would make a great trade partner.
Meanwhile, Dubas is reportedly trying to make a decision after being offered the Pittsburgh Penguins GM job. Apparently, the Pens have more patience than Shanahan did. But it's a good thing former Flames president of hockey ops Brian Burke is no longer in that same role with the Penguins. Burke ripped Dubas' decision making during an appearance on the Real Kyper and Bourne show on Sportsnet.
"They were moving toward an agreement and then it went off the rails. Kyle met with the media and he was clear that, 'Look, I may not be back,' " Burke said by phone. "According to (Shanahan), it's the first time he confronted that fact; 'Hey, we might be looking for a new GM.' I think right there, the math changes.
"He's your right-hand man, the most important guy in the organization has just told you I'm not sure I want to come back."
Turns out Dubas did want to come back. But it's been reported he wanted a little more money and power in the process. The old-school Burke — who hired Treliving in Calgary in 2014 — considered that the kiss of death for Dubas.
"I will tell you from experience, if you're in the last year of your contract and you just got beaten in a playoff series that everyone expected you would win, and you want to discuss that after you've had lengthy discussions framing these issues. You want to put two new issues on the table … 'Oh by the way, I know we've gone down the road a long ways, but I want to talk about power and I want to talk about money,' that's really a problem," said Burke. "That's a huge problem. Even if it's not a problem for Shanny, which it would be, it's a problem for your owners."
And so, the Treliving era is set to begin in Leafs land.
Welcome to your new home for Calgary Flames breaking news, analysis and opinion. Like us on
Facebook
, follow us on
Twitter
and don't forget to
subscribe to CHN+
for all of our members-only content the entire Calgary Hockey Now crew plus an ad-free browsing experience.